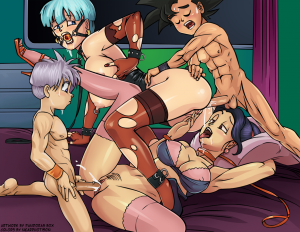 I have no idea what the actual name of this pic is, or if it even has one, so I titled this post after my favorite part of the picture. 🙂
This is the second of four Pandoras Box pictures I've been commissioned to color. I was happy to do this one, since it only exists in sketch form to my knowledge, and I feel working with rough drafts and sketches is something I can do better than many other colorists. Since I ink everything I color anyway, having only a sketch to work off of isn't a hindrance for me at all.
I hope you guys are enjoying the influx of PBX colors, and I should be able to get the other two done and posted during the month of October. Peace!