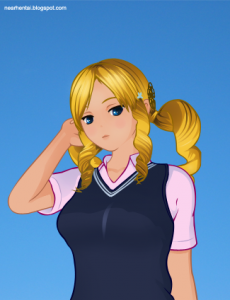 Yumi is the self proclaimed "Queen of the School." Her father is the primary donator to the school, and is the man responsible for the school's library located in Yamashita Hall. Yumi believes herself to be entitled to the role of most popular girl in school, and behaves that way even though she's not nearly as popular as Pai Sakura.
Yumi's closest friends are Inoue Ayumu and Akimoto Kumiko. She is closest to Ayumu, and suspects Kumiko to be scheming to replace her as head of the group.
Yumi is generally disliked for her haughty attitude, although she is blissfully unaware of this fact. She is a member of the school volleyball team.