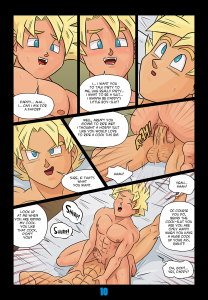 If you'd like to see more of EcchiMask's art, you can find his (SFW) DeviantArt here: https://www.deviantart.com/ecchimask
And his (NSFW) HicceArs here: https://hiccears.com/artist-profile.php?apid=85328
And here is where he posts most of his adult work: http://www.hentai-foundry.com/user/EcchiMask/profile
Here's the tenth page of EcchiMask's comic "Study Break". I'm not done coloring it, but the production is slowing down for the time being due to some other projects. I hope to have more of it colored eventually, and when I do you'll see it showing up in the Post Schedule.